Roqe is an aspiration. It is the desire to introduce the stories and lives of outstanding people in the Iranian diaspora to the community, and beyond.
Roqe is a global pursuit to engage in candid discovery. of Iranian experiences and to build bridges to the world. It is about ideas, culture, and creativity.
Roqe is a platform for in-depth conversation.
Roqe is a space to share meanings, evolve understandings, form bonds and unite. It aims to be the best English interview show of its kind focused on Iranian identity.
In recent months a few friends of Iranian descent came together and discussed the dearth of a platform for content and discussion about those of us in the Iranian diaspora (living outside of Iran but of Iranian descent) – a platform that is in English.
Given the dire state of the world due to COVID19 – and the disproportional way the Iranian community around the globe has been affected – we thought this was the best time to launch something new to connect us all.
Roqe is a twice-weekly interview show available on its own YouTube channel as well as on podcast platforms such as iTunes, Spotify and Soundcloud. It sounds like an in-depth radio program, with content that is not found elsewhere.
With new episodes each Monday and Thursday, host Jian Ghomeshi presides over in-depth interviews with personalities of Iranian background from artists to academics to thought-leaders to athletes to chefs and political figures from all points of the world.
While the program is based in Toronto, Canada, the guests span a diaspora that has exponentially grown in the last two decades. In the style that led him to global public recognition as an award-winning interviewer, Jian seeks to go deep into the thoughts, life stories, and emotions of his guests.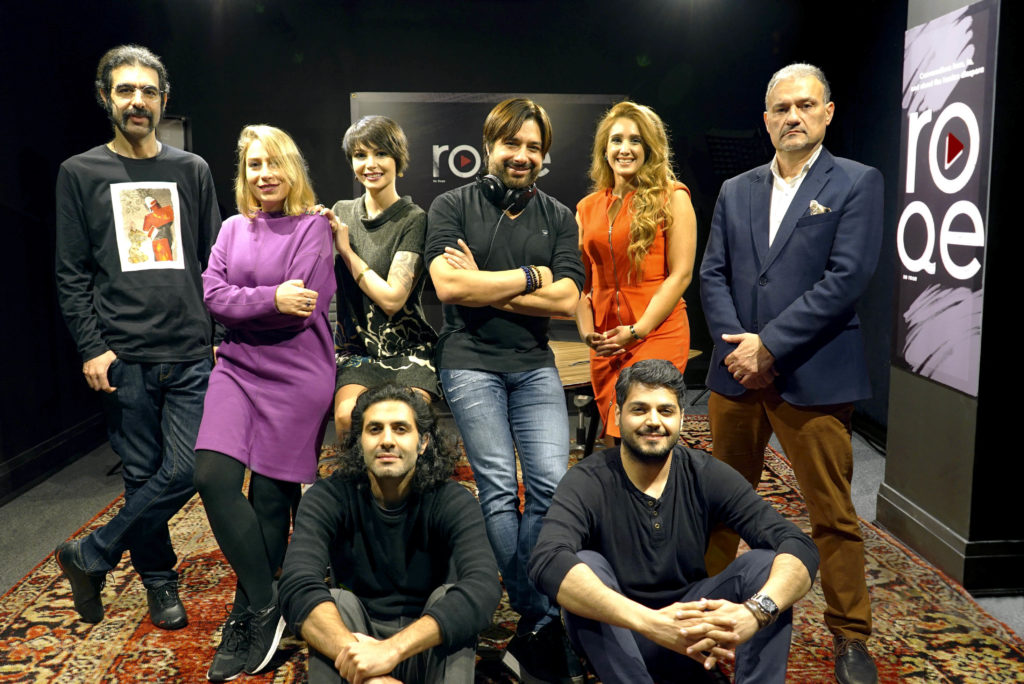 Full service. Integrated. Studio.
We are interested in results.