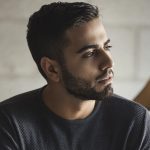 Hi. Welcome. This is our first Roqe Read! My name is Navan. I am a singer, songwriter and a musician who also happens to have an enthusiasm for writing. Aside from my creative side, I am a recent graduate with a commerce degree. For some reason, the fancy parts of my field of study didn't interest me enough so I ended up majoring in Business Law. I moved to Canada when I was twelve from Tehran. I recently decided to put my writing passion into practice which is why I will provide you with a quick read outlining parts of the Roqe podcast that I think are a "must listen". In this and (hopefully!) future blogs, I will reference the minute of the episode for your convenience to go and check it out. To make it even easier for you, I will embed the link in each reference so that you are only a click away from accessingthe episode.
Where is Home?
I left Iran ten years ago as a youth who was full of pride and hope for his home country. A decade later, I have a crippling pride; one that makes me run away from my deep Persian roots. Over the last ten years I have distanced myself from reading news about Iran - the place where I passed the sweetest years of my childhood. Every written piece with the name of my country- my home- is often entrenched with negativity and heartbreaking sadness. I remember when I heard the news of the airplane getting shot down by Iranian authorities earlier this year, I was anxiously walking back and forth in my room thinking "what are they doing to my people?". Ever since, my hope towards a democratic Iran has faded, forcefully making me pretend that maybe Canada is my home; Maybe Toronto is my city…that is…until I heard the latest Roqe episode with Abbas Milani ( YouTube ).

The Iranian Revolution, an Absolute Failure I surprised myself by how much this interview affected me. I found the episode so interesting that I listened to it twice. Today, the global population constantly questions traditional views towards historical figures and events, causing protests where participants destroy centuries' old monuments.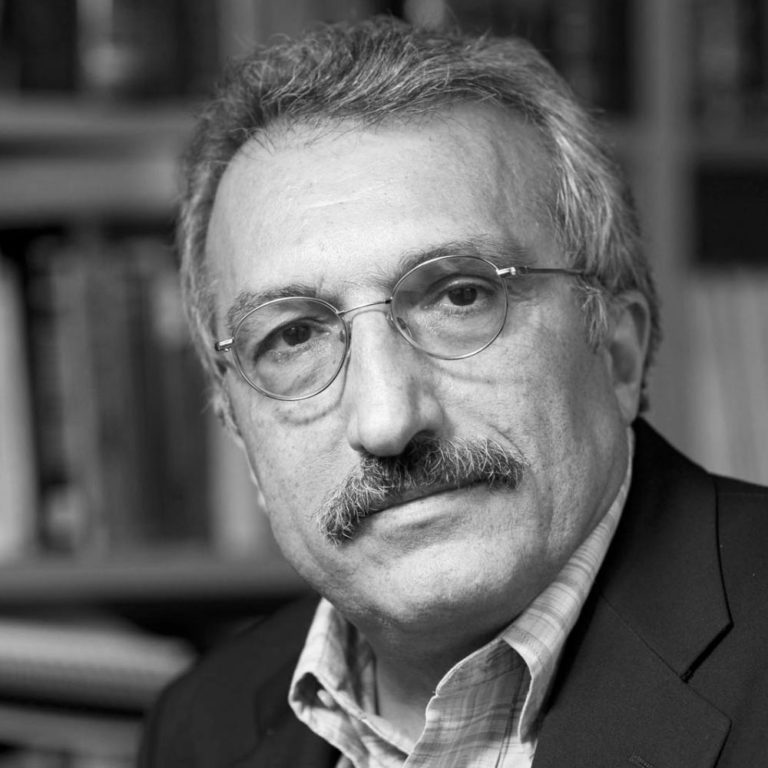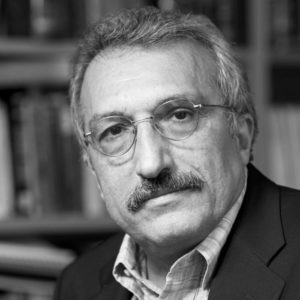 The conversation between Jian and Abbas Milani questions the common notions towards the Shah and the Islamic regime, keeping me engaged until the last second. Roqe's episode 38, sheds light on an era that often-whether negative or positive, is spoken with bias. Milani calls the Iranian revolution "an absolute failure", considering the initial stated objectives of Khomeini; he further elaborates that the Islamic leader's goal was to have a solid Islamic society rather than an economically strong one. Despite this failure, Milani suggests a second revolution within forty years may be "too much to expect" from Iranians; especially when Iran's population is consistently being monitored with the great intellectual technologies that the regime harnesses ( 1:13:45 ).

The Shy Shah?
I studied in Iran until the age of twelve and the history taught in schools was extremely biased against the Pahlavi's, or frankly against all monarchies before the Islamic regime. I often wondered why the Shah was consistently called a "violent leader" or a "U.S Puppet". Jian and Mr. Milani extensively discuss the character of the Shah where the guest suggests he was too timid, at times, to use violence against his own people. Recent declassified documents also demonstrate Mohammad Reza Shah's independence from the U.S and the British, where he initiated nuclear energy plants against the foreign leaders' wishes. These notions made me rethink my socialized views towards the last Pahlavi leader and encouraged me to question my traditional perspective towards my home country ( 00:19:00 ). I cannot be sure exactly what the Shah was like. But I am now more inspired to ask questions about all that I had learned.

The Sweet Moment of Pride
Aside from all the intellectual questions, the last couple minutes of this conversation made me tear up. Jian asks, "what does being an Iranian means to Abbas Milani?" Milani speaks with pride about his country of origin, saying that Iran is "one of the most remarkable civilizations that the world has ever known; this is a culture that's given us Zoroastrianism, one of the most influential religions in the world"; he speaks of Iranians creating multicultural empires that promoted human rights and about Irangifting the world with some of the greatest architects. On the other hand, Milani also mentions that our history contains a mixture of barbarian deeds referencing the killing of many by Persian historical figures; nevertheless, he emphasizes that this combination should carefully be taken into consideration.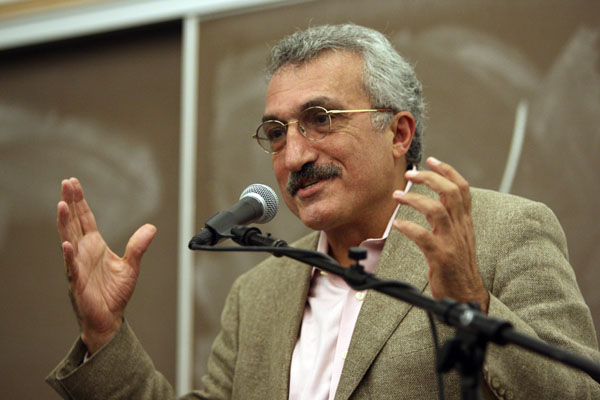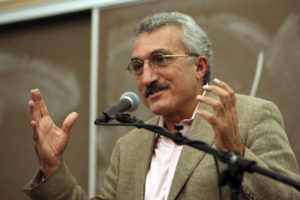 Milani encourages Iranians to take a stance against the current views towards Iran, informing the world that this regime does not represent our Iran and says, "Iran is Iran". Abbas Milani's one-minute response made me take a deep breath. Strangely, I had a slight smile on my face while tears were running from my eyes. Maybe it is best for us to reflect on our past more than what we see on our social media feeds.
Maybe we are victims of historical brainwashing? Maybe we should take a pause from living in a denial of our roots and speak up against stereotypical views? Maybe all of that. I am re-learning that we originated in a rich soil where the greatest empires took shape    ( 1:25:50 ). Maybe that's worth a lot.